The challenges of onboarding in the digital world
Digital onboarding provides a plethora of benefits for businesses and customers. It facilitates wider accessibility with minimal geographical barriers, provides ease and convenience for customers, and generally increases the uptake of goods and services.
McKinsey provides a salient example of successful digital onboarding in action – Indian telecom provider Jio onboarded approximately 160 million new customers in less than 18 months using e-Know Your Customer (e-KYC) processes. This mass onboarding was enabled by India's national digital identification system, Aadhaar, which helped to remove friction within the customer onboarding journeys. However, with every good news story, there are some inevitable bad news stories. According to a report by Consult Hyperion in 2017, it was found that nearly 25% of all online financial applications in the United Kingdom are abandoned due to difficulties in the registration process.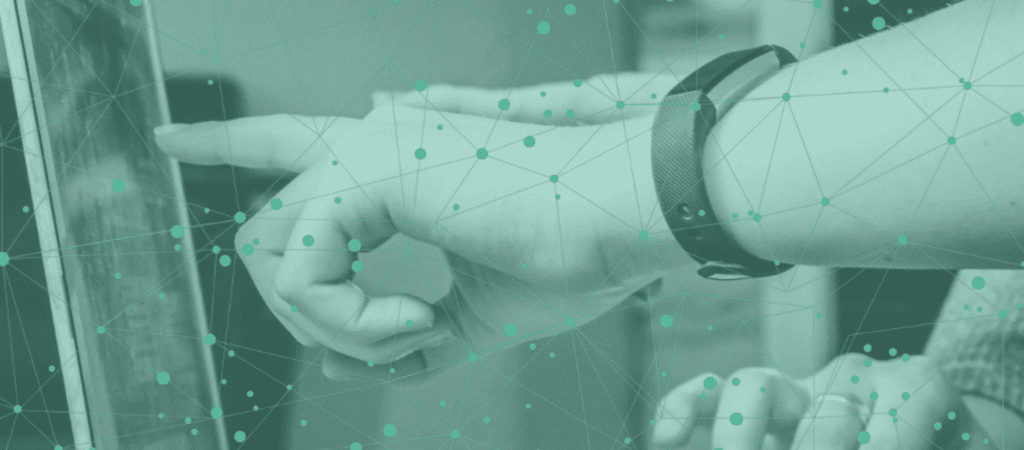 What are these difficulties and how can AsiaVerify help businesses avoid them?
The top three challenges of digital onboarding:
1. Length and complexity of the process
The digital revolution has brought many benefits to the world, but one less appealing side effect is our shorter attention spans. People are now looking for near-instant, easy administrative processes. They want to get onboard, purchase their product or service, and be on their way – preferably with minimal input and maximum output.
This type of immediacy may be feasible for e-commerce and SaaS product transactions where the level of security required is relatively low; but when it comes to the provision of more complex and regulated services, such as financial or government services, simplicity and ease becomes increasingly difficult to achieve. There are more security risks, identity issues, and regulatory requirements to consider when facilitating services that involve personal or financial information. The extra hoops in the onboarding process for financial services are a primary reason behind why 25% of Britons abandon their financial applications, why 33% of American millennials ranked four of the leading US banks as their least-loved brands, and why, according to a Signicat survey of banking customers in Europe, the number of customers leaving their banking apps increased from 38% in 2019 to 63% in 2020. In fact, a Built for Mars study conducted in the UK in 2020 showed that users have to click between 70 to 120 times to open a digital bank account. This level of time and complexity within the onboarding process led to a poor customer experience and high customer abandonment rates, even despite banks utilising the latest onboarding technology. Length and complexity are becoming particularly major barriers for digitally onboarding millennials and Gen Z, who are now the primary cohort for opening bank accounts. These digital natives are accustomed to easy, convenient digital processes, they have less brand loyalty, and they are therefore more likely to abandon a time-consuming onboarding process for a more efficient one provided by a competitor.
2. Fraud and identity theft.
Getting the balance right between facilitating ease and convenience for customers whilst ensuring a safe and secure experience is imperative for businesses. Digital onboarding in the financial services sector is ripe for fraudsters and bad actors. These individuals may use false identities to open bank accounts or credit cards and create significant issues for banks and for customers whose identities have been stolen. According to Bain & Company, anti-money laundering breaches cost banks over $200 billion between 2009 and 2016. And with the growth of digital commerce, fraudulent activity has grown to affect other sectors such as retail and hospitality, where high-value goods and services can also be easily obtained using falsified details. Since the onset of the 2008 global banking crisis, most nations have tightened their regulatory requirements with regard to financial services. Banks are now under evolving Know Your Customer (KYC), Know Your Business (KYB), and Anti-Money Laundering (AML) regulations that help to safeguard customers and protect financial service providers from deceptive applicants.
Yet this creates a difficult situation for banks and financial service providers as they aim to create optimal onboarding experiences for new customers but are also required to meet their regulatory requirements in order to minimise fraud and identity theft. Financial service providers must strike the right balance using the technology available.
3. Regular systems maintenance and technology upgrades
As with any technology, the technology used for digital onboarding is ever improving and
developing. In order to continue leveraging the value of digital onboarding processes and improving the security offered to customers, businesses need to ensure they are utilising the latest technology and innovation in the space. This requires regular system upgrades and enhancement of the skills of the people operating the system. Failure to continue upgrading and evolving the technology used creates a situation where an initial investment in the technology is a sunk cost as it is no longer beneficial to customers in its current form and customers may move to competitors due to the outdated technology used. Another issue for businesses to consider is whether to maintain the software internally and continue to hire staff that can meet the maintenance requirements of the technology or outsource the development and maintenance of the system, which can create its own security risks. This decision may affect the cost and workload involved in maintaining the digital onboarding technology and ensuring it remains optimal to meet customer needs. How can AsiaVerify help businesses overcome digital onboarding challenges? AsiaVerify is a regulatory technology (RegTech) company that helps users implement real-time, continuous workflows to streamline their Know Your Business (KYB), Know Your Customer (KYC), Anti-Money Laundering (AML), and Ultimate Beneficial Owner (UBO) checks. Our services can support businesses to overcome the three digital onboarding challenges mentioned in this article. Firstly, our workflows enable users to satisfy their regulatory requirements in the most efficient manner available. This has a flow-on effect to minimise the length and complexity of the business's digital onboarding process for prospective customers. And our relentless innovation ensures that we offer users the most up-to-date technology and systems maintenance in the market, which frees up users' time to focus on improving their customer experience and other business priorities. AsiaVerify combines innovative technology and unmatched access to authoritative data sources in 11 key markets in Asia and Australia/New Zealand to provide market-leading verification services.
Visit our website if you'd like to learn about what we do or contact us via [email protected] and ask to speak to one of our multi-lingual regulatory experts.