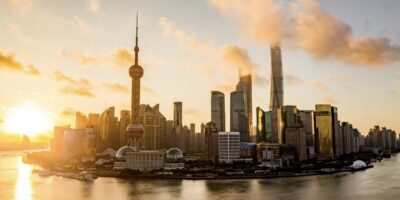 As a prudent business professional, you understand the importance of due diligence. Verifying the legitimacy and credibility of any company you aim to work with is a crucial first step, especially when that organisation is based in a foreign country with a different legal and regulatory system. China, despite its position as one of the world's largest economies, still lacks transparency and can be a complex market to navigate. However, by following a few key steps, you can verify a Chinese company and gain confidence that you are engaging with a reputable partner or customer. This guide outlines the process for conducting company checks in China by searching public records, leveraging open-source data, and more.
Search the National Enterprise Credit Information Publicity System
To verify a Chinese company, an important first step is to search the National Enterprise Credit Information Publicity System (NECIPS) database. This is China's national enterprise credit information database operated by the State Administration for Industry and Commerce (SAIC).
Through NECIPS, you can find a company's basic details including:
Legal name – The official registered name of the company in Chinese
Registration number – The unique business licence number issued to the company upon registration. This is important for further research.
Date of establishment – The date the company was registered and commenced operations. This can indicate how long it has been in business.
Registered capital – The total amount of capital contributed by shareholders. Higher capital may indicate a more established company.
Scope of business – The specific business activities the company is approved to engage in. This should match what the company claims to do.
Annual inspection status – Indicates if the company has passed its annual inspection, showing it is actively engaged in business. Lack of inspections for multiple years could indicate inactivity.
By verifying these key details on NECIPS, you can confirm the company is properly registered and gain valuable information about its legitimacy and history of operations. Be sure to note the registration number for further research on other Chinese databases and government agency websites.
Identify the Legal Representative
Every business established in China is required to appoint a legal representative. This person represents the company and is responsible for performing duties and powers on behalf of the company in accordance with the law and the articles of association. This person's name will be listed in the SAIC records. Search online for the representative's name along with the company name to uncover any negative press or illegal activity.
Check if the representative is the actual owner or founder of the company. Sometimes, figurehead representatives are used to hide the identity of the true owners. Request documentation proving the representative's position, or do an in-person check at the company's registered address.
By verifying the correct company type, legal representative and ownership, you gain insight into the legitimacy and operational details of the Chinese company in question. Conducting thorough due diligence at the outset helps avoid potential issues down the line.
Read more about the differences between Registered Capital and Paid up Capital in China if you need to dive deeper into your research and investigation.
Obtain Legal Documents
To verify a Chinese company, obtaining its business registration certificate is an important step. This certificate, also known as an industrial and commercial registration certificate, verifies that the company is legally registered to operate in China.
Obtaining the Business Registration Certificate
To obtain the business registration certificate, you will need to provide the company's full legal name in Chinese and its unified social credit code. The unified social credit code is a unique 18-digit number assigned to all registered businesses in China.
Businesses often obtain legal documents as supporting documents to meet audit and regulatory requirements.
Translate Key Information From Chinese to English
To progress to the next steps and make informed decisions with the information gathered, it is important to translate relevant information from Chinese to English. Obtaining accurate and certified translations of key legal documents is crucial when verifying a Chinese company. Relying on unofficial translations can lead to misunderstandings and improperly vetting a potential partner or investment.
Costly and Inconsistent Translation Services 
It is not a surprise that the translation can be costly and very time-consuming. Professional translation services that employ human translators who are certified and specialised in legal and business document translation are helpful but they typically take days or even weeks for the manual translation to be completed, and it also incurs a significant additional cost for international businesses. It impacts the scalability in the current competitive and fast-paced business environment.
Furthermore, the translation can be inconsistent due to various scenarios, such as human resource changes or a lack of knowledge in the risk assessment field.
Understand the Share Structure and Beneficial Ownership
To mitigate risks, you may also want to understand a Chinese company's shareholding structure and identify the Ultimate Beneficial Owner (UBO) of the company. Family-owned businesses, conglomerates and networks of affiliate companies may present more convoluted ownership patterns which may prove challenging to unravel.
Ongoing monitoring for risk mitigation
To ensure the Chinese company you intend to do business with is who they say they are, ongoing monitoring and risk mitigation is essential.
Review Company Documentation
Request regular updates of key company documents like business licences, certificates of incorporation, tax registration certificates, and articles of association. Double check that the information matches what the company has told you, and that the documents are current. Outdated or inconsistent information can indicate issues you'll want to investigate further.
Monitor the change of share structure and shareholding
Proactively review and monitor if the company has changed its shareholders, who are the current shareholders and ultimate beneficial owners, and how frequently they make changes. Regular changes of this information can indicate issues you'll want to investigate further.
Search for Negative Media Coverage
Conduct regular web searches for the company name along with terms like "scam," "fraud," or "corruption." Check media websites in both English and Chinese for news reports that raise red flags about the company's business practices or leadership.
Automate with AsiaVerify 
AsiaVerify's best-of-class business verification technology provides instantaneous access to business, customer and shareholder verification data, sourced from the most authoritative government registry information across Asia, fully translated in real-time.
Automating the verification process with AsiaVerify can save your business valuable time and resources. Its China KYB solution offers API integration and a SaaS platform to perform enhanced due diligence at scale.
Direct access to source documents – AsiaVerify's KYB search and Legal Document Retrieval services connect businesses directly to government registries, facilitating the retrieval of comprehensive and up-to-date intelligence, fully translated in real time.
Instant translation technology – This enables businesses to search and report in English or the original language, eliminating the need for expensive manual translation.
Auditability of the language translation – AsiaVerify automatically links translated text directly back to source material so firms can evidence a robust audit trail of exactly where and how the data inputs were translated.
Whether integrating their API or using the SaaS platform, AsiaVerify is a trusted partner for automated KYB in China. Its technology and local expertise helps businesses overcome challenges in verifying Asian entities and unlock new opportunities. Performing KYB at scale with AsiaVerify gives you confidence in your Chinese customers and partners while optimising resources. 
API Integration 
Integrating AsiaVerify's API into your existing compliance workflows enables bulk verification of Chinese entities. The API connects to official registers and trusted data sources in China to return standardised KYB reports within seconds.
SaaS Platform 
For those without technical integration capabilities, AsiaVerify's web platform provides an intuitive self-service experience. Users can manually enter company details to verify. The platform runs searches against the same trusted data sources as the API and generates downloadable KYB reports.
Whether integrating their API or using the SaaS platform, AsiaVerify is a trusted partner for automated KYB in China. Their technology and local expertise helps businesses overcome challenges in verifying Asian entities and unlock new opportunities. Performing KYB at scale with AsiaVerify gives you confidence in your Chinese customers and partners while optimising resources.
Conclusion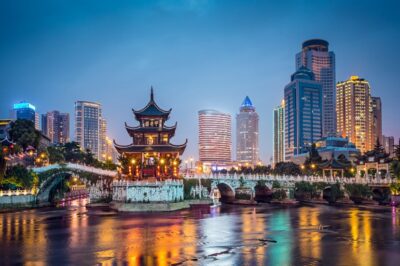 As you have seen, verifying a Chinese company requires patience and diligence. Do not be discouraged if initial searches turn up limited information. With the right approach and tools, you can uncover valuable insights to confirm a company's legitimacy and reliability. Start with basic online searches, then dig deeper into official registries and local resources. While the process may seem daunting, the rewards of doing business safely and protecting your brand reputation will make the effort worthwhile.

---
REQUEST FOR A DEMO today
to discover how we can help you achieve your goal quicker!