What you need to know about digital onboarding #4: Seven keys to effective and easy onboarding
We've reached a new frontier in banking – opening a bank account can now be done in under 20 minutes.
This prospect, along with the simplification of many other financial processes, has become reality with the introduction of a variety of digital banks that are disrupting the traditional banking world. Digital banks have the unique selling proposition of ease, convenience and speed when compared to brick-and-mortar banks that require many steps and in-person visits to a branch. They leverage the benefits of technology to achieve this in both a quick but also compliant manner.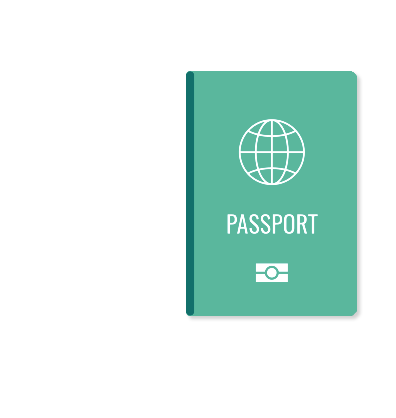 How does it work? And what are the keys to effective and easy customer onboarding?
Enter… digital onboarding
As with so many process-driven tasks, technology is helping banks to speed up and add convenience to tasks that were previously manual and labour-intensive.
Customer expectations are also higher than ever – consumers are demanding secure digital approaches that facilitate a great customer experience and simplify historically bureaucratic and complex processes.
The introduction of digital banks, i.e. banks that have no physical branches and whose services are provided entirely online, has driven the need for customer onboarding to be completed virtually. Digital onboarding typically includes identity verification, anti-impersonation checks and contracts signed with an electronic signature.
Traditional banks are cottoning onto the fact that this is the direction that banking is moving in and are therefore also investing heavily in digital onboarding.
Consultancy firm Oliver Wyman found that this investment won't be in vain. The firm found that a traditional bank needs to invest approximately $150 to onboard new individual customers, whilst digital banks require only $30. This presents a significant cost saving for banks, and according to 2021 research by KPMG, 59% of banks said digitisation is the most important cost lever that they can use to maximise cost efficiencies.
Adding to the pressure to digitise onboarding is the fact that millennial and Gen Z customers are soon to become the majority of bank account holders and applicants. Younger customers have less loyalty to a single financial provider and are looking for the simplest, most convenient customer experience for their needs. According to a report by BAI, 75% of millennials say they would switch banks for a better mobile experience.
The widespread success of digital banks such as Nubank, Revolut and Monzo demonstrate that customers are ready and willing to change to digital providers and embrace fintech's innovative approach to financial services, loans and insurance.
A typical digital onboarding process
So, what does a digital onboarding process typically look like?
Applicants are directed to a website or mobile app with a simple and clear interface.
The applicant fills out an online application form with personal information.
As part of this process, the applicant is asked to provide their identity documents (often a photo of their ID).
The next stage is to verify their ID either through voice/video chat, biometrics and other identity verification solutions.
After confirmation, two-factor authentication is established, e.g. through SMS or email, to establish additional security when the applicant accesses their application or account.
Depending on the product applied for, the bank may also need to add extra steps to define the amount and period for a loan or to conduct additional checks of the viability of the applicant's income and responsibilities, their documents and verification of their credit history.
Importantly, applicants receive status updates and decisions in real-time.
If successful, applicants are asked for their electronic signature on any contracts and the products are delivered immediately or soon after signature.
This process will look slightly different in various jurisdictions as it will depend on the compliance requirements of the specific market.
As can be seen in the above process, the design or redesign of onboarding processes is complex. It involves the integration of many different processes, competencies and systems, which explains why introducing digital onboarding for a traditional bank is often more complicated than for a new digital bank. Traditional banks require the updating of many legacy systems, retraining of staff and significant transfer of data that is less of an issue for new or already entirely digital banks.
Seven key features for effective digital onboarding
No need for physical presence – applicants who commence digital onboarding expect the entire process to be able to be completed online. According to research by Signicat, the combination of online and in-person channels has been reported to lead to high application abandonment rates. Capacity for an entirely online onboarding experience therefore needs to be maximised to the extent possible.
Safety and security of applicant data – identity verification is a non-negotiable part of the onboarding process in order to meet compliance requirements and to show customers that their data will be securely handled. A suitable balance must therefore be struck between facilitating customer convenience and incorporating checks and verification to meet compliance needs.
Availability on multiple devices – applicants are seeking convenience and ease in their digital onboarding experience. In the modern world of multiple digital devices per household, an omnichannel experience that enables customers to access their application and the bank's services via mobile, PC and tablets, has come to be expected.
Option to save the application and return later – to further facilitate convenience and ease, applicants want the option to pause and save their application and come back to the same step of the process as many times as needed.
Technical support in real-time – live chat and chatbots are prolific in service industries and customers are now used to engaging with them for quick and accurate assistance. A useful and functional technical support option must be available for applicants to assist them throughout the digital onboarding process, which can be escalated to a phone call if the issue is especially complex or difficult.
Relevant and timely status updates – similar to manual application processes, customers expect regular updates and reassurance throughout the onboarding process. Updates may be provided in the form of in-app/in-program updates or email or text updates to ensure that applicants are encouraged to continue with their application and feel supported throughout the process.
Welcome pack and FAQs section to get started using the product – the digital onboarding process doesn't stop just with the application; successful applicants need to receive further information and support about how to use their new product and be encouraged to engage with it as soon as possible.
How can AsiaVerify help banks with digital onboarding?
AsiaVerify is an innovative and market-leading regulation technology (RegTech) company specialising in offering business verification solutions in the Asia-Pacific region. We have nuanced and specific knowledge of the markets and understand the compliance challenges for banks operating in the region.
Our services include digital Know Your Customer (KYC), Know Your Business (KYB), Ultimate Beneficial Owner (UBO) solutions.
AsiaVerify offers real-time results with direct connections to the most comprehensive government databases in the Asia-Pacific region. Our solutions also facilitate live, automated translation of inputs in order to make our solutions easy to use and convenient for businesses.
If you'd like to learn more about AsiaVerify, visit our website or contact us to speak with a multilingual regulatory expert.