For many companies conducting business in Asia, verifying Hong Kong companies has long been a significant challenge in terms of efficiency, accuracy, and cost-effectiveness.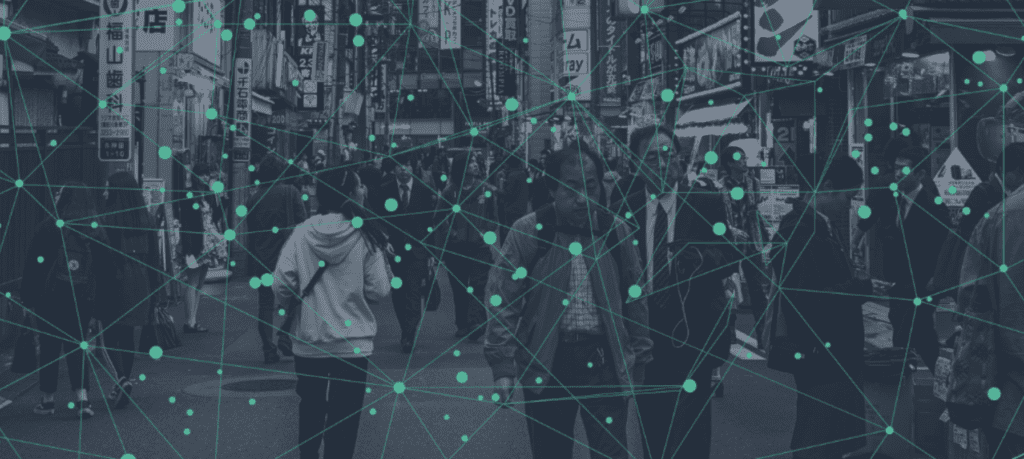 As a risk and compliance professional, ensuring you have a verified and compliant customer base is one of your top priorities. Verifying the legitimacy and ownership details of Hong Kong companies is a critical part of your onboarding due diligence process. Failure to properly verify companies registered in Hong Kong can expose your organisation to serious regulatory and reputation risk.
This step-by-step guide provides you the key steps and resources to conduct verification of a Hong Kong company. By following this approach, you will gain a comprehensive understanding of the company ownership and control structure to determine if the business relationship can proceed. With Hong Kong's position as a global financial hub, verifying companies registered there should be a key component of your overall compliance program. Read on to learn how to get started the due diligence process.
Search the Hong Kong Company Registry (CR) Database
To verify a Hong Kong company, the first step is to search the Hong Kong Company Registry (CR) database. The CR contains the official company records for all Hong Kong incorporated companies.
Access the CR database on the Hong Kong Companies Registry website and enter the company name or registration number. Review the company details, including:
Company name and registration number
Date of incorporation
Registered address
Company type
Nature of business
Directors and shareholders
and more
This information should match what the company has provided to you. Note any discrepancies or incomplete data which requires further clarification from the company.
Double check that the company is still actively registered by verifying the company status is "live". Companies that have been dissolved or struck off will show a status of "dissolved" or "struck off". Do not proceed to onboard or engage with companies that have a non-live status.
Company Particulars
The company particulars provide additional details about the company's share structure and directorship. Review this section to understand the company ownership and controlling parties. Note any complex shareholding structures which may require an explanation from the company regarding the ultimate beneficial owners.
By verifying the information on the CR, you have taken the first step to ensure you have the correct details about the Hong Kong company and can proceed to the next stages of verification with more confidence. Let the company know if there are any discrepancies found in the CR that require clarification or additional documentation. With the right data in hand, you're on your way to safely engaging with this Hong Kong business.
Review Key Legal Documents on the CR
To properly verify a Hong Kong company, there are several key steps you must take.
First, review the company's Certificate of Incorporation and Articles of Association. These documents confirm the company's legal establishment and structure. Check that the company name, registration number, and date of incorporation match the details provided. The Articles of Association outline the company's purpose and powers. Ensure the company is allowed to conduct the business activities it claims.
Next, verify the company's business registration certificate. This proves the company's right to operate from its registered address. Double check that the certificate is current and lists the correct company name, address, and business activities.
Then, review the company's annual returns to confirm filing compliance and see any changes to directors or shareholdings. Newly established companies may not have annual returns yet. In that case, secure a company search report to view original incorporation forms.
Finally, identify the company's directors and beneficial owners. Run background checks on these individuals to screen for any legal or regulatory issues. Their details should match what is listed on the company's documents.
By thoroughly reviewing these key legal documents and verifying the company's details are accurate and up to date, you can properly authenticate a Hong Kong business and confidently proceed to the next step in your onboarding process.
Automate the process with AsiaVerify
One of the most efficient ways to verify a Hong Kong company is by using an automated verification service like AsiaVerify. AsiaVerify leverages data from the Hong Kong Companies Registry and other public data sources in Hong Kong to instantly verify company information and generate a report on the company profile, shareholding information, beneficial ownership, and more.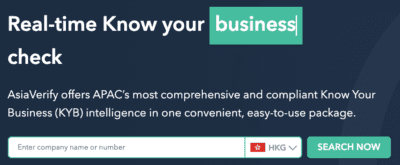 Streamline the Verification Process
Using an automated verification tool like AsiaVerify can help streamline the KYC and client onboarding processes. Instead of having to manually look up records and compile reports, compliance officers are able to get an instant snapshot of any Hong Kong registered company. This includes information on:
Company registration details including incorporation date, company number, registered address, etc.
Director and shareholder information
Latest reports filed with the Companies Registry
and many more
Reduce Compliance Risks
Automating the verification process also helps reduce compliance risks. Manual checking of public records is prone to human error and can allow falsified documents to slip through the cracks. By accessing data directly from the official registries and records in Hong Kong, AsiaVerify is able to provide accurate and up-to-date information on companies to support KYC and AML compliance programs.
Using a tool like AsiaVerify, compliance teams can instantly get a comprehensive overview of any Hong Kong company to support their verification and onboarding processes. The automated reports provide the transparency and auditability needed to ensure regulatory compliance while improving operational efficiency. For financial institutions conducting business in Hong Kong, an automated verification service is invaluable.
Conclusion
In summary, verifying a Hong Kong company requires diligence and patience. While the process may seem complicated, following the proper steps and guidelines will ensure you obtain accurate and verified information about the company. Verification provides critical insights into a company's legitimacy and risk profile. By verifying companies in Hong Kong and beyond, you gain a holistic view of your customers and business partners. This in turn allows you to make informed decisions, reduce risk exposure, and build trusted relationships.
With the right approach, verifying a company in Hong Kong can be straightforward. Stay organised, leverage available resources, and don't hesitate to ask questions to complete the verification thoroughly. Your due diligence efforts will pay dividends through enhanced risk awareness and compliance.
---
REQUEST FOR A DEMO today!