AsiaVerify is a Regulation Technology (RegTech) company that is constantly seeking opportunities to evolve and innovate our services for customers.
With this spirit in mind, we're very excited to announce two new product features that we have added to our suite of products – ongoing monitoring and anti-money laundering (AML). We truly believe these new features will enhance our service offering and we hope you agree.
In this article we delve a bit deeper into each of the new features – but first, a cautionary tale.
Diabolical debacle at NatWest
NatWest, a state-backed bank in the UK, has become the first financial institution to face criminal prosecution under AML laws in the UK. The bank pleaded guilty to three offences under AML regulations in October 2021 and faces a fine of £265 million.
Tales of money laundering taking place at the bank between 2012 and 2016 were presented in evidence. These stories included the depositing of £700,000 in cash in black bin bags at one branch and a criminal gang depositing large amounts across 50 branches. At times, cash deposits were recorded as cheque deposits to avoid flagging and the bank also processed large amounts of Scottish banknotes in England, which should typically raise concern.
There was also the curious case of a jewellery business depositing approximately £365 million over five years, including £264 million in cash, though their predicted annual turnover when opening the account was only £15 million.
The jewellery business's 'high-risk' rating was downgraded in December 2013 even with "a rapid escalation in the amount of cash" being deposited from November 2013, reaching up to £1.8 million a day. One NatWest branch received deposits from the business of approximately £42 million in cash between January 2015 and March 2016.
NatWest failed to investigate any of the warnings generated by its systems, and even disabled a rule to flag suspicious activity because it created too many alerts.
Failure to conduct ongoing monitoring and thorough AML screening led NatWest down the road of prosecution and major fines – but AsiaVerify's new features are designed to help your business avoid a similar fate.
What is the ongoing monitoring feature and why is it important?
Ongoing monitoring, also known as perpetual corporate KYC, ensures that businesses are kept abreast of any significant changes to a customer's profile. This may include a change of business address, entity name, or company status.
As it's understandably labour-intensive and time-consuming for ongoing monitoring to be conducted manually, not to mention prone to human error, AsiaVerify leverages our best-in-class automated technology solutions to do the hard work.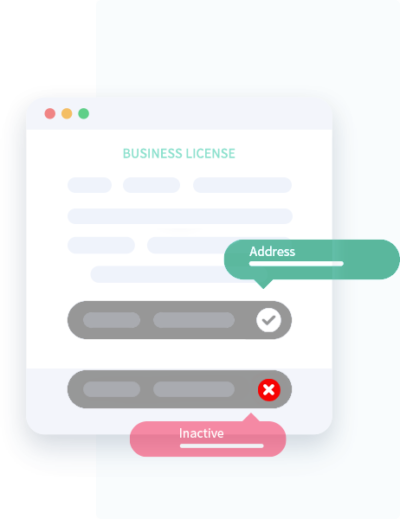 Our new ongoing monitoring feature provides hassle-free monitoring as our algorithms are trained to pick up significant changes to a customer profile and trigger immediate notifications to clients when changes occur. This makes the process smoother, easier, and more affordable, and it also enables clients to have consistent access to the vital information they need to operate their business effectively.
Customer profiles will naturally change over time but financial institutions and businesses that fall under AML regulations need to ensure that those changes don't affect a customer's risk profile in a way that would expose them to non-compliance.
Ongoing monitoring also enables businesses to view transaction trends to make sure they are consistent with the expected behaviour and purpose of the business relationship.
The importance of this can be seen in the case of the jewellery business and NatWest. It's clear that the large number of deposits made by the business seemed to be inconsistent with the initial information provided and their expected behaviour. This should have raised some red flags and triggered an investigation into whether the customer profile had changed – and ultimately whether it remained legal to continue doing business with them – yet NatWest failed to follow up on the many red flags.
For responsible businesses who wish to remain compliant with regulations, ongoing monitoring has become a non-negotiable part of due diligence and compliance expectations. AsiaVerify's new ongoing monitoring feature will help facilitate this.
What is the Anti-Money Laundering (AML) feature and why is it important?
Our new AML feature integrates all commonly used AML screening into one useful tool. This includes screening of the Global Sanctions List, Politically Exposed Persons, and Adverse Media all in a single platform. By combining all AML screening into one solution, it saves businesses valuable time switching between multiple programs and produces more efficient results for clients.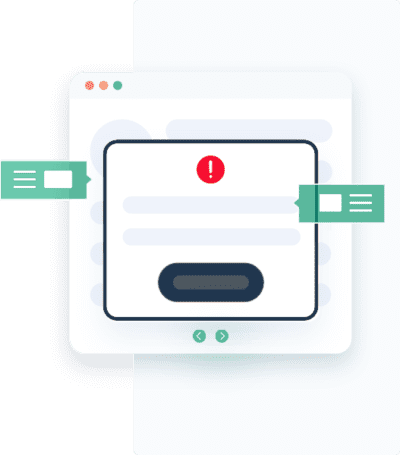 For most responsible companies, conducting AML screening is a mandatory step after finding out the shareholders, directors, and UBOs of a business. AML screening helps businesses identify whether any of those individuals appear on global lists related to money laundering activities and therefore enables them to make informed decisions about whether to enter into business with the customer.
Recent cases such as the NatWest incident demonstrate how critical it is for businesses to conduct rigorous AML screening. Not only does NatWest face payment of a staggering £265 million fine but it also creates significant reputational damage and potential customer backlash for years to come.
Many people think of money laundering as a victimless crime yet the effects of it impact all of society. The money collected by criminal enterprises
is often sourced from disadvantaged and vulnerable people around the world, and the failure to conduct proper screening merely enables them to utilise their ill-gotten funds and further encourages their proliferation.
Learn more about AsiaVerify
AsiaVerify helps businesses operating in the Asia-Pacific region to meet their regulatory and compliance requirements more effectively.
We specialise in offering market-leading KYC, KYB and UBO solutions to assist companies to satisfy their obligations with efficiency and precision through real-time searches and results. Our technology also facilitates automatic language translation between local language and English in order to provide the most accurate results and minimise the level of manual intervention required.